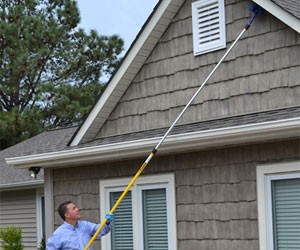 911 Pest is one of the leading providers of spider control and removal services in Kitchener, Waterloo, Guelph, Cambridge & Brantford. Our highly trained and experienced staff is fully capable of eradicating any species of spider. We are here to take responsibility of guarding your home and business from a wide range of pests.
When it comes to prevention and control of spiders, our services are second to none. We ensure to employ the best solutions so that you can feel safe in your home and office. Our skilled technicians have all the necessary tools under their belt to offer reliable and durable solutions at affordable prices. When you call us, our professionals will reach you with all the necessary tools and treatments to deliver effective service on the spot.
Types of spiders found in Canada

Wolf spiders
Fishing spiders
Cellar spiders
House spiders
Black Widow spiders
Spider Removal Treatments
Our spider removal treatment starts with the dusting of the attic to prevent the spider webs. Residual spray will be applied to all the potential infested areas, around the cracks and crevices. While we undertake the treatment, we would request you to vacate the place for at least 3-4 hours (approximately).
Insecticides for Spiders
Delta Dust (deltamethrin) – It is the most effective odorless and colorless mixture that directly kill the spiders by attacking their nervous system.
Tri-Die silica gel – This pesticide is applied around the major parts of the home such as attics, basements, electrical outlets and cracks etc. It will help kill the hidden spiders as well.
We, at 911 Pest, strive to prevent the spiders from your home and businesses as quickly and efficiently as possible. We have been offering high quality and reliable spider removal services in Kitchener, Waterloo, Guelph, Cambridge & Brantford for the past many years. We are known for our commitment to quality and customer service. We take great pride on providing effective and durable solutions that keep your home safe from spiders for years to come.